Everybody knows that "content is king," but businesses have always struggled to find the right content marketing agency. While such agencies are easy to find, not every one of them worth the investment.  Whether you're a startup looking to establish your online presence or an established brand aiming to boost engagement and conversions, a content marketing agency in Delhi can help you create and distribute content that resonates with your target audience. But as said earlier, there are many agencies available out there, so do you choose the right one? Well, that's exactly what we'll be discussing in this guide. 
What's the role of content marketing?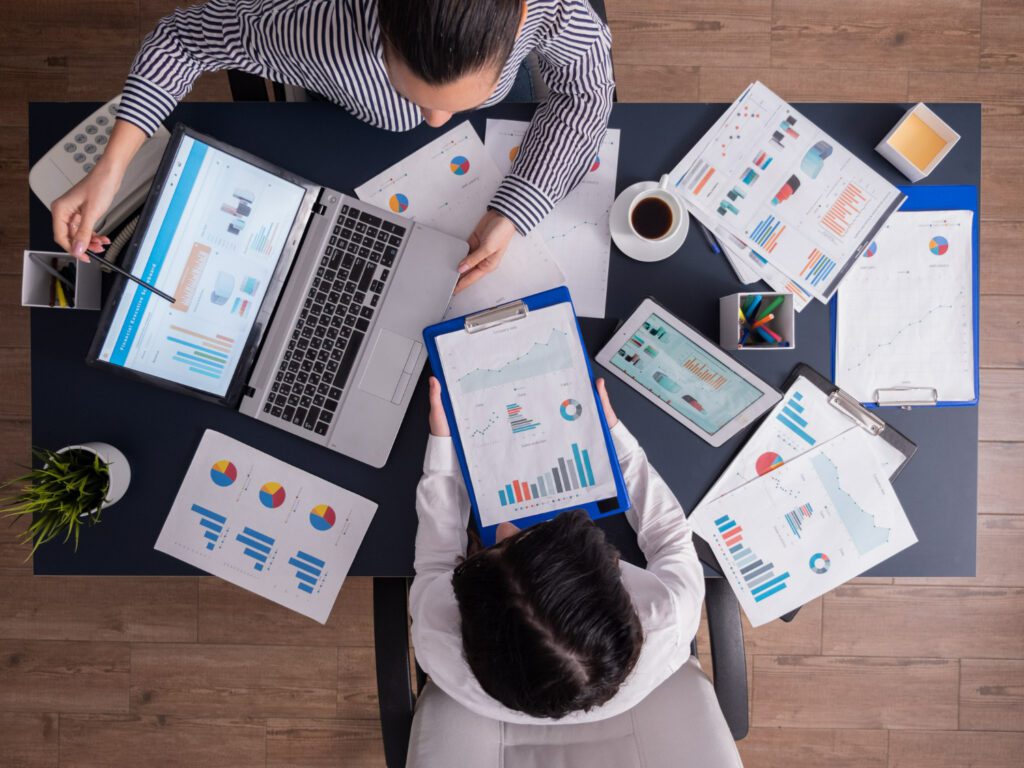 Before we dig deep into the process of finding the right agency, let's first understand the importance of content marketing. The ultimate goal of content marketing is to drive profitable customer action, whether that's making a purchase, signing up for a newsletter, or simply becoming more aware of your brand.
Tips to Find the Best Content Marketing Agency
Define your Goals
The first thing you need to do is understand your own goals. What exactly do you want to achieve with content marketing will help you become more certain when choosing an agency. Your objectives may include:
Increasing brand awareness
Boosting website traffic
Generating leads and conversions
Strengthening customer loyalty
Educating your audience
Defining such goals will act as a compass when selecting an agency.
Assess Their Expertise
Content marketing has a lot of moving parts, from blogging and social media management to SEO optimization and email marketing. You need to evaluate the agency's expertise in the areas that seem the most relevant to your business goals. 
Content Creation: Look for an agency that can produce high-quality, engaging, and original content. This may include articles, blog posts, videos, infographics, and more.
SEO and Optimization: Ensure the agency understands the importance of search engine optimization (SEO) and can optimize your content to rank well on search engines.
Analytics and Reporting: Measurement is vital. The agency should offer tools and expertise to track the performance of your content and make data-driven improvements.
Strategy Development: Your chosen agency should be able to craft a content marketing strategy that aligns with your business goals, target audience, and industry.
Industry Experience
An agency with experience in your industry or a related field can bring valuable insights and a deeper understanding of your target audience. They may already be familiar with industry-specific trends, challenges, and best practices. This can save time and resources compared to educating an agency about your niche. However, don't disregard agencies outside your industry, especially if they have a strong track record of adapting to various sectors. What's important is their willingness and capability to learn about your industry. 
Content Quality Quality is something that you can't really overlook especially when it comes to content. It is highly recommended that you assess their digital marketing content writing by simply exploring their blog posts, videos, social media content, or any other work samples they provide. While closing down, consider paying attention to factors like relevance, engagement, and last but certainly not the least, creativity.
Communication and Collaboration
Effective communication and collaboration are crucial. Ensure the agency is responsive, transparent, and open to feedback. You want a partner who can understand your brand's voice and values and effectively communicate your message to your target audience.
Portfolio and Case Studies
Review the agency's portfolio and case studies to get a sense of their work quality and results. Pay attention to the diversity of their portfolio – it can indicate adaptability and a broad skill set. Case studies can provide insights into how the agency tackled specific challenges and delivered measurable results for its clients.You are also free to ask for content marketing examples and contact their past and current clients to inquire about their experiences and satisfaction with the agency's services.
Budget and ROI
Determine your budget for content marketing and discuss it openly with the agency. While it's important to find an agency within your budget, be cautious of unusually low prices, as they may indicate subpar quality. Additionally, inquire about the agency's approach to measuring return on investment (ROI). How do they track the success of their content marketing efforts? A reliable agency should be able to provide clear metrics for assessing the impact of your content.
Contract Terms and Flexibility
It is highly recommended that you carefully examine the terms of the contract, including the duration and flexibility of the engagement. See if you have the option to adjust or terminate the contract if you're unsatisfied with the results. Flexibility is critical in case your goals or circumstances change over time.
Consider Their Company Culture and Values
The culture and values of an agency can significantly impact your working relationship down to its core. Consider whether the agency's culture aligns with your company's values and whether you feel comfortable working with their team or not.
Trust Your Gut
Ultimately, the decision to choose a content marketing agency should also come down to your gut feeling. If you have a good rapport with the agency's team, feel confident in their abilities, and believe they genuinely understand your business goals, it's a positive sign that you've found the right fit.
Finding the right content marketing agency for your business requires careful consideration and research. By defining your goals, evaluating agency expertise, and considering factors like communication, industry experience, and cultural fit, you can make an informed decision.
Remember that the right agency like SkyTrust not only meets your content marketing needs but also becomes a valuable partner in achieving your business objectives. Take the time to find the perfect match, and your content marketing efforts will undoubtedly yield significant results.